Become An Agent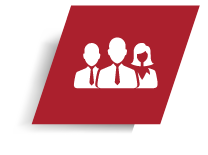 Thank you for your interest in MDP Programs. Partnering with Maury, Donnelly & Parr, LLC, we provide insurance solutions for various specialties including historic properties, historic theatres, and wholesale marine.

The goal of MDP Programs is to address the critical needs of these unique markets and provide the specialized coverage needed.

Our Programs team has the capability to work on eligible business nationwide through retail agency relationships within our programs and for products that we solely distribute on behalf of the insurance carrier.

We thank you again for your interest in our insurance programs and we look forward to working with you and your agency.
If you are interested in beginning the process to become an appointed broker with the program,

Our appointment process is pretty seamless with a few documents needed and a signed contract. We are an open brokerage and currently do not have a minimum premium.