Historic Theatre Insurance Program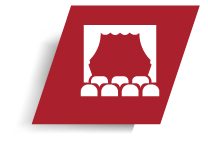 MDP Programs has partnered with the League of Historic American Theatres to provide an exclusive and comprehensive insurance program that properly protects the organization's most valuable asset, the theatre. The Historic Theatre Insurance program has the ability to serve your theatre's needs by designing solutions that address the complex and diverse exposures historic theatres face.
MDP Programs assesses each organization's risks and uniquely tailors a customized and comprehensive insurance program that perfectly suits your organization's needs and is not available in the general insurance marketplace.
Insurance Capabilities:
Property on HRC Valuation
Fine Arts including Organ & Chandelier
Personal Property of Others (coat check)
EDP Equipment & Media including Sound and Lighting Equipment
Data Compromise, Malicious Programming, and Payment Card Extra Expense
General Liability
Liquor Liability
Special Events
Directors & Officers
Volunteer Coverage