Historic Property Insurance Program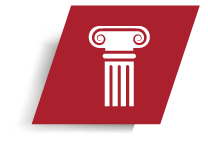 What's covered under historic property insurance?
In the event of loss or damage, with historic property insurance "there's only one policy in the insurance
industry that will restore your commercial building to its former grandeur-- our PastForward® policy. It includes groundbreaking historic replacement cost coverage and some of the most flexible valuations in the industry...everything from the cost of replacing a hand-carved door to hiring an expert able to document your rebuilding.
Here's a sample of what's covered:
Do you really know what insurance coverage your client needs? When damaged, a historic building may require:
Increased cost of construction due to landmarks as well as other building ordinances or laws

Increased time to restore your property due to operations of landmark and other building laws

Historic certification expenses

Loss of federal, state, and local tax benefits

Increased building assessments

Green building upgrades to enhance the energy efficiency of your property where possible.



You don't need to be certified to qualify for historic coverage.
All currently certified historic buildings are eligible, as well as buildings that could be certified or located within a historic district. However, just about any building that exhibits historical character, materials, and workmanship can be covered by this policy, whether certified or not.