Compass Marine Programs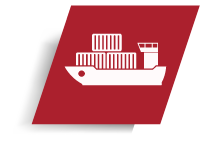 Compass Marine Programs (CMP) is a wholesale brokerage program designed to accurately and efficiently meet our client's needs by providing a direct approach to identifying risk and properly covering them from top to bottom for their full insurance necessities. Our staff is comprised of dedicated marine experts with experience and industry knowledge who will work hand in hand, with both clients and our carrier partners, to determine the best insurance coverage options at competitive premiums.
Services
Click on the buttons inside the tabbed menu:
- Stevedores
- Terminal Operators
- Ports
- Shipyards
- Wharfingers
- Boat Builders
- Marine Product Manufacturers and Distributors
- Government Contractors
- Merchants and Artisans
- Ship Repairers
- Charterers Cargo and Stock
- Thru-Put Transit, Marine Construction
- Tug and Barge
- Crewboat Operators
- Offshore Caterers
- Drydocks
- Supply Vessel Operators
Recreational Marine
U.S. consumers spend $36.5 billion on boats, marine products and services each year. With six consecutive years of growth, this trend is expected to continue as consumer confidence remains strong and disposable income continues to increase. Although the boating industry is booming, it can also be dangerous. In a typical year, there are 4,228 recreational boating accidents resulting in 2,731 injuries and $43.3 million in property damage. With these numbers likely to rise with increased sales, it is important to ensure your clients are protected from these potentially disastrous losses. Recreational Marine Coverage provides financial protection not only for your client's boat, but also in cases of bodily injury and property damage.
Personal Articles Floater
A common misconception amongst new clients is the assumption that valuables such as engagement rings and artwork are entirely covered by an existing homeowners policy. While there are small sub limits of coverage provided, the amount and type of coverage will most likely lead to a disappointing claims decision from the carrier. Our carriers provide policies that specifically cover valuable artifacts that you may have in your home, or the vintage watch that you wear daily, ensure that these items will always be protected against:

• Theft
• Damage
• Disappearance
• Loss

We have direct relationships with nationally known appraisal companies that can help you catalog and appraise your family heirlooms. We will work with you to construct a comprehensive policy that provides that extra layer of security you are looking for.
- Yacht/Pleasure Boat Manufacturers
- Boat Dealers
- Marinas
- Marine Supply Store
- Ferry and Passenger Vessels
- Boat Rental Operations
- Yacht Clubs
- Maritime Museums
- Boat Storage
- Dock Manufacturers
- Marine Product Manufacturers
- Hauling and Launching

Primary and Excess Flood
Ninety percent of all natural disasters in the United States involve flooding. Resulting damage totals approximately $6 billion every year. Although most homeowners do not suspect they are at risk, all 50 states have experienced floods or flash floods in the past five years and 20 percent of all flood-related insurance claims are on properties outside of designated risk zones. With recent hurricanes causing huge losses to the National Flood Insurance Program (NFIP), the urgency for private companies to support flood insurance is at an all-time high. The NFIP often comes with inadequate coverage, while private markets can use innovative modeling technologies to accurately ascertain the risk involved and offer increased limits.
Personal Umbrella
Each year there are 29.2 million emergency room visits, 4.5 million dog bites, and 4.4 million medically consulted motor-vehicle injuries, with motor vehicle deaths, injuries and property damage costs $377.8 billion on average. In addition to accidental physical injuries, a Personal Umbrella policy also protects against libel and slander. This becomes more critical to your clients as social media use continues to increase across all age groups.
Rentals and Secondary Homes
Many are aware of the value of investing in secondary homes. As more people are searching for rental properties, secondary homes become more than just a property investment, they are a new source of income. However, they require different coverage than owner-occupied homes. A property owner can be held personally liable for injuries to tenants and their visitors or for any accidental damage to their property. Ensure your clients have the right coverage in place to protect against loss of income and issues related to tenants and guest liability.
Condominium Unit
The advantage of owning a condo is that you become a shareholder in a property from which you "share" access to common areas. However, this benefit does not come without risk. Although condominium associations carry insurance policies, they typically only cover items that are part of the building, including the common areas, parking lots, and swimming pool. Condo owners can also be held personally liable for injuries to visitors or for damage accidentally caused to other property including their neighbors. In addition, your clients need to ensure that their personal possessions in the condo are protected.
Vacant Dwelling
Approximately 23,800 vacant residential property fires are reported to fire departments each year, resulting in $785 million in property losses. Wooded areas bring fire hazards and unmonitored vacant homes face increased risks for greater losses. In fact, 53 percent of vacant dwelling fires spread to the entire property. Other geographic locations introduce different exposures as colder climates give rise to water damage claims due to frozen pipes bursting, while coastal homes have heightened risk of wind damage. Vacant Dwelling Coverage can be customized to limit your clients' property exposures stemming from their vacant houses, apartments and condos.
Family Office
How confident are you in your Family Office coverage? Many basic coverages do not offer the specialized protection you need to cover your assets.
Builders Risk
You bought a historic property and now you are ready to embark on a two-year renovation project to restore the property to its original grandeur. Your next step is to secure the correct property coverage for the home while the home is being renovated. Our carriers offer robust policies that cover your home and materials while a home is under construction. Specific coverages vary between carriers, however, most comprehensive builders risk policies may offer coverage for theft and vandalism, as well as additional coverages including (but not limited to) soft costs, flood, windstorm, earthquake, ordinance and law, and business income and extra expense. Policies may also cover damage to construction material, temporary structures, fencing, scaffolding, subdivision signs and landscaping.
Whether you are living in the home while the renovations are being completed or the property is vacant, you will want your policy to cover liability (for accidents and injuries in the workplace). If liability is not included in the quote, stand-alone liability insurance may be secured separately.


Degree of remodel examples:
• Basic Remodel: changes to interior, (floor refinishing, replacing doors, fixtures, cabinet replacement)
• Minor Structural: changes to interior and exterior, (doors, windows, roof replacement, additions, kitchen/bathroom full remodel)
• Major Structural: repair, replacement or removal of load-bearing walls or foundation of floors and stairways.
Carriers

AIG Private Client Insurance is part of AIG Property Casualty, a world leading property casualty and general insurance organization serving more than 70 million commercial and personal clients around the world. With one of the industry's most extensive ranges of products and services, deep claims expertise, and excellent financial strength, AIG enables its commercial and personal insurance clients alike to manage virtually any risk with confidence.

Chubb is the world's largest publicly traded property and casualty insurer. With operations in 54 countries, Chubb provides commercial and personal property and casualty insurance, personal accident and supplemental health insurance, reinsurance and life insurance to a diverse group of clients. The company is distinguished by its extensive product and service offerings, broad distribution capabilities, exceptional financial strength, underwriting excellence, superior claims handling expertise and local operations globally.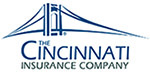 The Cincinnati Insurance Company, rated A+ by A.M. Best Co. a leading provider of insurance ratings, offers home, auto, life and business insurance. Standing among the nation's top 25 property casualty insurer groups, Cincinnati continually strengthens service by offering a local presence, unparalleled claims service, competitive insurance products and innovative solutions. Since 1950, Cincinnati Insurance has partnered with the best independent agents to offer Everything Insurance Should Be® to the people and businesses in their communities.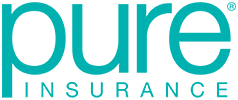 Privilege Underwriters Reciprocal Exchange (PURE) is a policyholder-owned insurer dedicated to creating an exceptional experience for responsible high net worth individuals and families. PURE provides best-in-class, customizable coverage throughout most of the U.S for high-value homes, automobiles, jewelry, art, personal liability, watercraft, and flood. Inspired by some of the finest policyholder-owned companies in the world, PURE emphasizes alignment of interests and transparency.
Bill Pay