About MDP Programs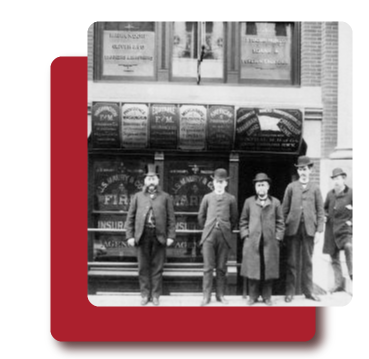 MDP Programs is the wholesale division of Maury, Donnelly & Parr, Inc. (MDP), located in Baltimore, MD. MDP has been an independent insurance agency since 1875. One of the oldest insurance firms in the mid-Atlantic region, MDP continues to be a force within the industry. Our dedication and commitment to our clients are demonstrated by our ever-expanding client base and our interest in building specialty programs to serve certain niche industries.

In 2003, MDP in a joint venture with the National Trust for Historic Preservation, developed National Trust Insurance Services, LLC. (NTIS) to meet the challenging insurance issues facing historic properties and preservation organizations across the country. NTIS was marketed to members of the National Trust and assisted those historic property owners who experienced issues with finding the proper coverage for their most coveted asset, the historic building itself. In 2009, our business model evolved in order to work with local insurance agents. Since then, we still maintain a retail book, but primarily work with independent agents to place business with our insurance carriers. Our Historic Property Program, whether retail or wholesale, prides itself on learning the unique exposures and story of each historic property and we secure comprehensive policies that protect that story, and structure, for years to come.
MDP Programs has developed a historic property program specific to historic theatres as well. In association with the League of Historic American Theatres, the Historic Theatre Insurance Program also seeks to provide each Historic Theatre the proper package of coverage that isn't available within a standard market. Theatres are often the most unique and glamorous structures in a downtown district, and that uniqueness should be reflected in proper valuation and coverage.
In continuing with this model, we developed a marine program in 2015; Compass Marine Programs (CMP). CMP was designed to accurately and efficiently meet our marine client's needs by providing a direct approach to identifying risk and properly covering them from top to bottom for their insurance necessities. CMP handles both commercial & recreational risks and the team has extensive knowledge of the marine industry.
All of our programs have the capability to work on eligible business nationwide through retail agency relationships. Our carrier platforms offer a wide range and variety and many are exclusive to the program.